EMAIL
Email is more important today than ever. Without email business would grind to a halt, personal relationships would suffer and no one would be able to reset their passwords. Without it we're left feeling cut off from the rest of the world. We need email.
FIRST CLASS EMAIL
Reputation is everything.
The bad guys would like nothing more than to break into your mail account, mine it for data and then use it for all sorts of bad behavior. That bad behavior can create havoc for you and can damage the reputation of our servers. And once your reputation has been damaged it can be difficult to repair.
The first thing we do to protect our reputation and you from the bad guys is geographic isolation. Most attacks originate from specific regions on the globe. We block those regions from being able to login to your mail account. Geographic isolation reduces attacks by about 90%. For the other 10% we monitor your mailboxes for any failed authentication attempts. If we detect a pattern of bad behavior we block access from those devices.
Maintaining a solid reputation is essential to providing a first class email service.
We do everything we can to ensure that doesn't happen. Using Cloud scale architecture, filtered flows, bad bot blocking, geographic isolation and advanced monitoring we keep your mail flowing. It's not easy. But we understand that when you open your email application
what you want is simply your email.
Phishing Attempts Stopped
SPAM and Virus are Bad
Unfortunately unsolicited email and email borne viruses will probably always be a problem. We partnered with SpamExperts to bring advanced SPAM and virus filtering to our customers. Using our filtered mail flow we can help make your mailbox useful and safe.
Phishing is Bad
Many serious security breaches (e.g. the 2016 DNC hack) start with a simple phishing email. The bad guys have honed their counterfeiting skills, sending what looks like legitimate requests to reset your account password. Once they have access really bad things can happen.
We can help stop bad behavior by blocking bad messages before they reach your inbox.
IMAP or POP3
Use Outlook, Apple Mail, Thunderbird or any standard email client.
Webmail
Access your account from anywhere on the planet from any device with a web browser using web based mail.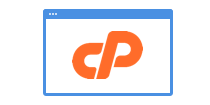 Simple management of everything using a modern web based control panel. We use cPanel. cPanel is a well designed secure and simple to use Hosting control panel.
Ready to sign up? Need more?